Good Samaritans are hard to find nowadays, but whenever there's one that shows up, their story is definitely worth sharing; just like this dog lover who risked his own safety to save a scared pooch. What won our hearts is the fact that the dog he saved wasn't even his.
This man is Don Chatten. He is a local resident of Buffalo, New York, and he is a bona fide dog lover. He loves dogs so much that he adopted two rescue dogs, Milo and Duke. Little did he know that on Valentine's Day of 2019, he was bound to save the life of another pup, literally.
He took Duke and Milo that fateful day to Ellicott Creek Park for some playtime. Here, pups can play off-leash, and Don's furry friends absolutely enjoy being here. On their way home, an anxious man approached Don and asked if he saw a little grey terrier at the park.
It turned out the pooch, named Jackson, ran away from his dog parent who is now panicking. Don couldn't resist but volunteer to help find Jackson. They split up to cover more ground, and when Don reached a bridge that goes over Tonawanda Creek, Milo and Duke stopped and refused to go.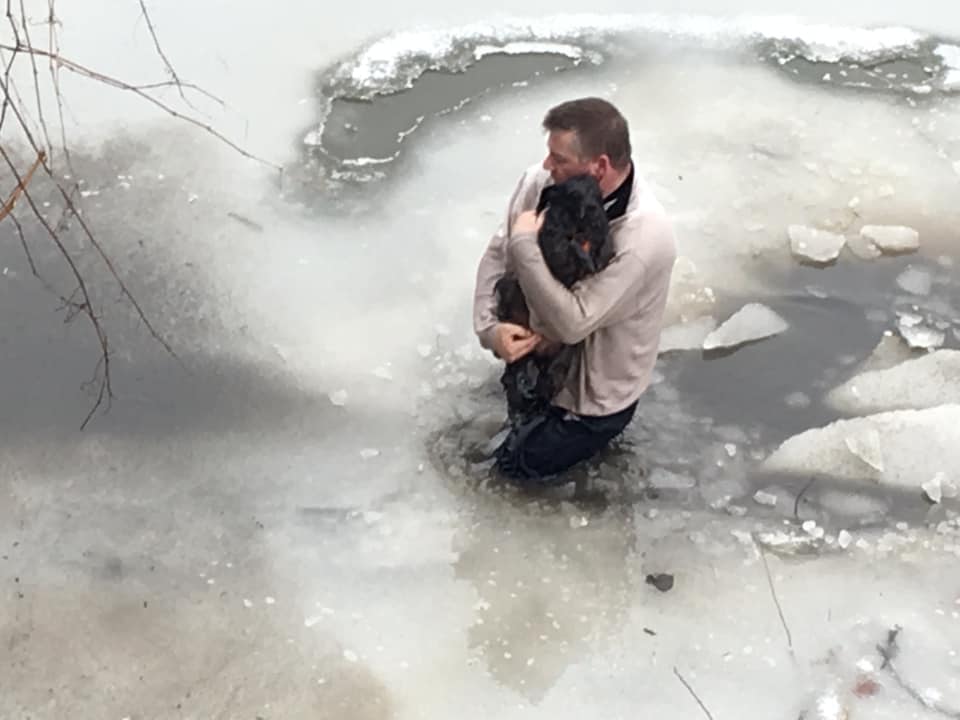 Curious, Don looked over the creek, and there, he saw Jackson in the frigid water. One of the bystanders suggested to call 911, but Don knew that there is no time to spare. He gave them his flannel shirt and his wallet, and he jumped right in. Luckily, Don grew up in the area, so he knew the creek very well.
He knew that the creek was shallow, and all he needed to do was to break the ice with his bare hands. When he got to Jackson, he pulled him up by his collar and put him on the ice. Then they walked back to the shore, slowly. Don's wife shared that if the same opportunity arises, Don would definitely do it again because he just loves dogs.
Credits: Sweet Buffalo