Special days are supposedly spent with our loved ones. If we feel sad being alone during these days, animals feel the same way, too. No shelter dog has to endure special days inside a kennel.
If humans feel down having to spend birthdays, christening, or reunions away from their families, dogs feel the same way. They feel heartbroken. They also want to have someone to spend holidays together with.
Boomer arrived at the Richland County Dog Warden's Office and Shelter in Ohio, in October of last year. Animal control officers saw him and picked him up as a stray. He spent six months at the Bradford Vet Tech School then came back to the shelter after his training. Since then,  Boomer spent the days enclosed in the four corners of his kennel.
Boomer was only about eight months old when he ended up in the shelter. He spent his first Thanksgiving holiday inside his den. And while his shelter friends tried to shower him with all the love that they could, he still hoped to have a home he can call his own.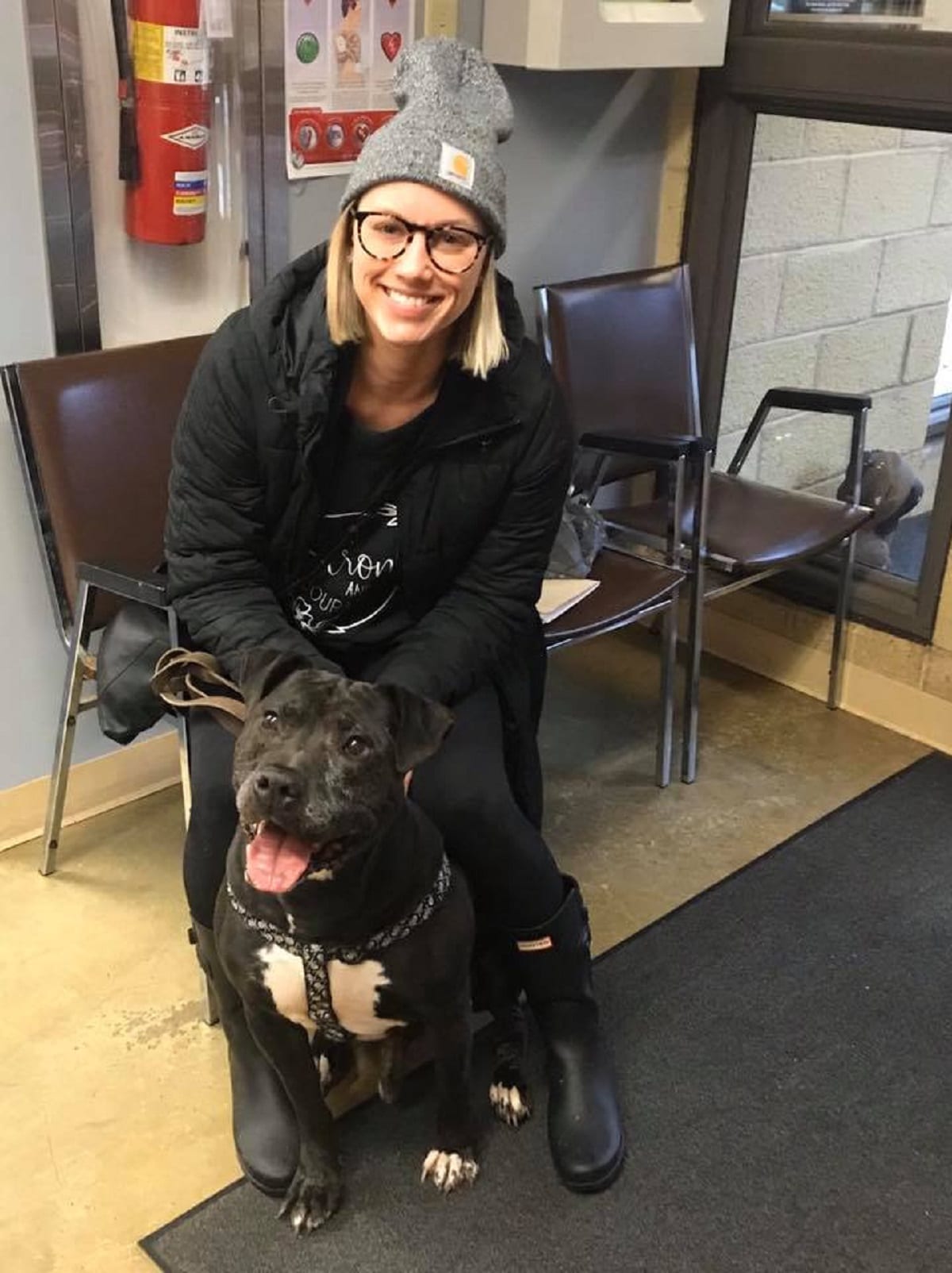 Days turned into weeks. And weeks quickly turned into months. Before anyone knew it, it's been a year since Boomer arrived at the shelter. Thanksgiving, Christmas, and New Year's Eve passed by while he was inside his cage, alone and with no one to snuggle with.
Workers at the Richland County Dog Warden's Office and Shelter noticed how down Boomer has become. They knew what he wanted. So they pleaded out on Facebook and asked for help.
Shortly after, the shelter's post went viral. It reached a lot of people, and so many individuals became interested in Boomer. They realized how precious he is, and the perfect individual came for him.
Before Boomer knew it, his new mom was already at the shelter, ready to take him home. Boomer was so happy after he realized that he's leaving his kennel. But he's more thrilled knowing that he's never spending another holiday at the shelter.