In the central part of Japan, Nagoya, there is a charitable organization that matches senior people with aging shelter dogs.
The association, Dog Duca, finds forever homes for the old shelter dogs. They have a program called 'Senior Dog Supporter System,' which matches people aged 65 years and above with aging shelter dogs.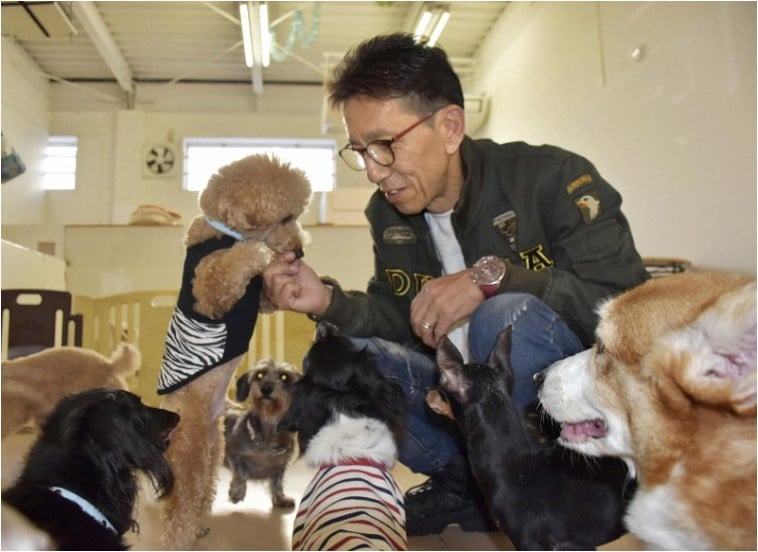 The organization's 56-year-old representative, Shinobu Takahashi, said that they provide the elderly residents with something to live for, and also a home for the aging dogs.
The senior adults are afraid of taking in the old shelter dogs because they fear that they may get sick and be unable to take care of the pets anymore. Similarly, aging dogs are left out by potential adopters because they have a short life expectancy.
One beneficiary of the program
Last summer, Shinobu Takahashi, aged 69, lost her lovely dog of 18 years. She felt lonely as a result, but she didn't want to buy a new puppy because of her old age.
Luckily, when visiting the Dog Duca, she met a small Pinscher. She fell in love when 10-year dog ran and jumped onto her laps.
The dog loves his new home. Takahashi promised to stay healthy and strong for the dog.
How it works
The elderly dogs are easier to care for as they need less exercise compared to the young, energetic ones. Furthermore, the senior people have more time on their hands to attend to the aging dogs.
The organization has a new owner who makes sure they check up on the elders and the dogs regularly.
However, only the senior people who live near Nagoya city can join the program because they are easy to reach when issues arise.
Takahashi believes that the dog matching program helps the elders to live more happily.
Source: The Mainichi